Refurbish, Resell, & Recycle
Reshaping The Concept Of Electronic Consumption
Red Leaf is an IT 

Asset Recovery

company that specializes in
Purchasing Decomissioned IT Equipment.

Red Leaf's process is simple, sustainable and profitable for your business. We offer On-site equipment removal, Data destruction services, Up-front equipment valuation, and Certified Recycling of obsolete gear.
Asset Recovery
Old IT equipment isn't always worthless. We'll make sure you get the maximum amount for your old IT gear.
On-Site Pickups
For a small fee, we'll send out our team to gather your gear and bring it back to our facilities for processing.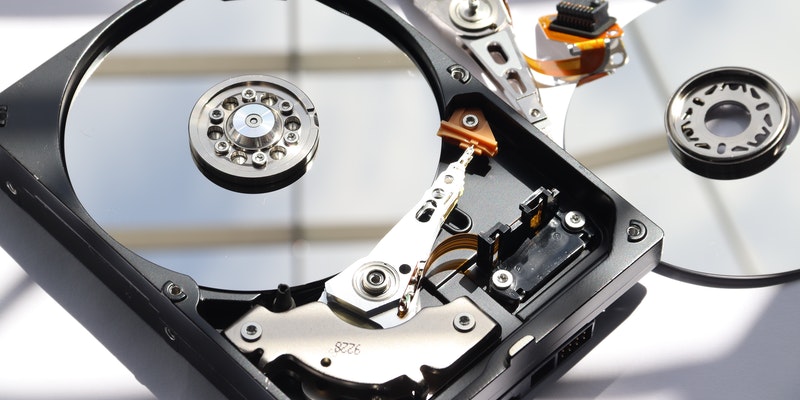 Data Destruction
We'll keep your data safe by making sure it's completely destroyed using our secure and certified methods.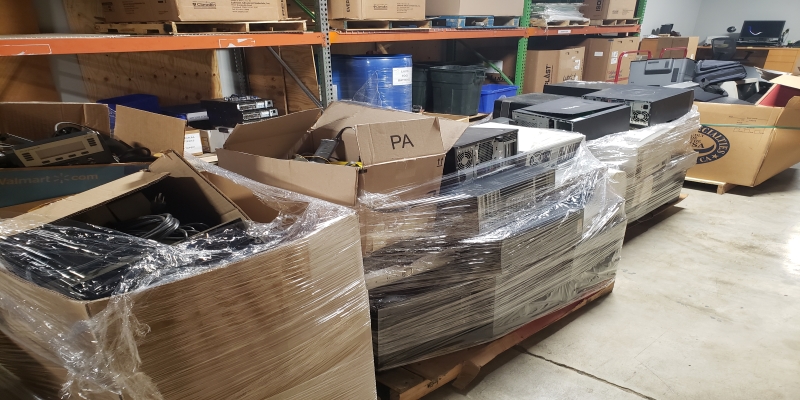 Electronic Recycling
Sometimes items aren't worth refurbishing and reselling. We want to do our part in protecting our planet, so we partner with several local facilities to insure items are recycled responsibly.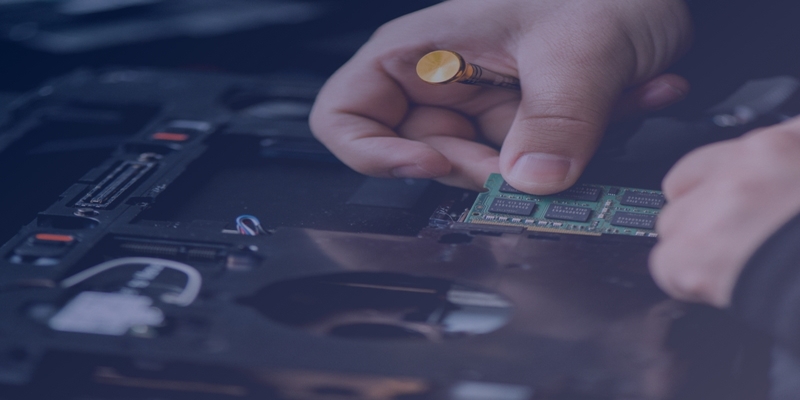 Refurbish
Every item we recover from pickups or drop-offs is evaluated. If the item is useful or has residual value, we test and refurbish the item.
Resell
Our Refurbished Equipment is marketed as an alternate to the high cost of "NEW" gear, while maintaining the efficiency and dependability required.
Get to know a little more about what we do and how we handle and conduct our work on a Small-Business scale
To view our full FAQ and to get more information, click the button below to navigate to our FAQ page.
What items do you accept for recycling?
How do you decide the value of items?
We're experts in our field and list many items for sale every day, so we have a lot of resources for determining how much an item is worth.
We also have a firm grasp of the costs associated with getting an item to market, so we're always keeping those in mind.
You're welcome to send us a list of the items you have and we'll let you know if any of the items have value. The more specific the information we're given, the better estimate you'll receive of that items worth.
Do you offer repair services?
We do not offer drop-off repair services like a typical computer repair store. 
We occasionally perform repairs or upgrades on equipment that we've sold via our retail or online stores if the product is still covered under warranty.
All in all, we aim to help you however we can. You can count on us to provide you with advice based on our decades of technology experience. Basically that means that we're not always trying to sell you something or make a buck however we can. Our aim is to help however possible and do our best to make sure you're happy.
How does on-site data destruction work?
The short version: our guys come to your place of business, bring the hard drive shredder, remove data storage devices, and put them in the shredder with a video camera running for proof of destruction.
The longer version: On-Site Data Shredding
What is your process for refurbishing an item?
In short, we test the item to find out what is broken on the item, replace parts as needed. We then test the item once it's repaired, and list it for sale.
Where did the name Red Leaf come from?
The "Red Leaf" name symbolizes the life cycle of IT equipment. The red leaves of autumn signify a change of season, which is similar to the recycling process we offer to our customers.
As the leaves are recycled back into the Earth, we should also recycle and or reuse the electronics that are discarded on a daily basis.
Does Red Leaf Offer Any Warranties?
All B2B sales contain our 90 Day Warranty program, designed to ensure complete satisfaction with the purchase from Red Leaf.
Need any decommissioned IT equipment picked-up or have any general questions about our services or business, Contact Us! 
Address
11837 Adie Rd, Maryland Heights, MO 63043
Business / Store Hours
Monday – Friday: 9AM – 4PM
Saturday – Sunday: Closed